NEW AGE recrute un Account Manager, un Graphic Designer et un Digital Planner
Avis à tous les passionnés NEW AGE recrute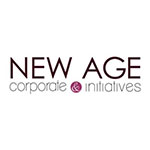 Pour le poste de Account Manager:
When you've got a creative mindset and a talkative personality, sometimes it's difficult to know what to do with it, especially when it comes to finding a career.
But what if we told you that being outgoing, chatty and creative is perfect for a career in the exciting world of communication, advertising and marketing?
Working as an account manager, you'll be the vital link between NEW AGE and its clients.
This role has plenty of variety and requires some serious multi-taskingand juggling jobs, such as:
• Managing a portfolio of accounts
• Developing and presenting strategic creative campaigns
• Assessing the results of a marketing/communication campaign
• Writing and presenting reports to clients
• Monitoring market trends
• Using contacts to generate new business
• Engaging in project management duties
• Delivering presentations
• Attending meetings with clients/partners
• Maintaining good relationships with clients/partners
If you're dynamic, creative, and motivated, this is the ultimate job for you. Send your CV via recrut@newage.tn and join THE NEW AGE TEAM.
Pour le poste de Graphic Designer:
Let your imagination be your guide! Life as a designer allows your creative personality to thrive as you bring to life either your own ideas or those of a client.
NEW AGE is looking for an awesome talented graphic designer to join THE TEAM.
You may need to manage more than one design brief at a time and typical activities include:
• meeting clients or account managers to discuss the business objectives and requirements of the job;
• estimating the time required to complete the work and providing quotes for clients;
• developing design briefs that suit the client's purpose;
• thinking creatively to produce new ideas and concepts and developing interactive design;
• using innovation to redefine a design brief within the constraints of cost and time;
• presenting finalised ideas and concepts to clients or account managers;
• keeping up to date with emerging technologies;
• proofreading to produce accurate and high-quality work;
Candidate Requirements:
• Minimum of three years' graphic design work experience
• A good command of written French is essential
• A diverse portfolio, including at least one example of web design
• Highly creative
• Meticulous attention to detail
• Excellent time management and organization skills
• Eager to learn and keep up with the latest trends
• Tireless work ethic
• Enthusiastic team player, able to collaborate with peers and clients
• Problem solving & critical thinking skills
• Technical knowledge and proficiency of design software essential (Adobe CS6: Illustrator, InDesign, Photoshop and Dreamweaver)
• Ability to design motion graphics is a plus
If you have what we are looking for, and believe you can fill the empty seat! Send your CV and Portfolio via recrut@newage.tn
Pour le poste de Digital Planner:
NEW AGE is looking for an energetic and insightful Digital Planner to join our growing team.
Responsibilities:
• Perform research on current benchmark trends and audience preferences
• Design and implement social media strategy to align with business goals
• Set specific objectives and report on ROI
• Generate, edit, publish and share engaging content daily (e.g. original text, photos, videos and news)
• Monitor SEO and web traffic metrics
• Collaborate with the account managers to ensure brand consistency
• Communicate with followers, respond to queries in a timely manner and monitor customer reviews
• Oversee social media accounts' design (e.g. Facebook timeline cover, profile pictures and blog layout)
• Suggest and implement new features to develop brand awareness, like promotions and competitions
• Stay up-to-date with current technologies and trends in social media, design tools and application
Candidate Requirements:
• Minimum of three years' digital work experience
• A real passion for the web and digital
• Up-to-date with the latest digital technologies and social media trends
• Highly creative
• Excellent written and verbal communication skills
• An excellent command of written French and Arabic is essential
• Excellent time management and organization skills
• A talent for communicating ideas, issues and solutions in a team environment
• An ability to work individually and take responsibility
• An eagerness to work collaboratively
• Problem solving & critical thinking skills
• Tireless work ethic
If you have what we are looking for, and believe you can fill the empty seat! Send your CV and Portfolio via recrut@newage.tn